Connor + Margaret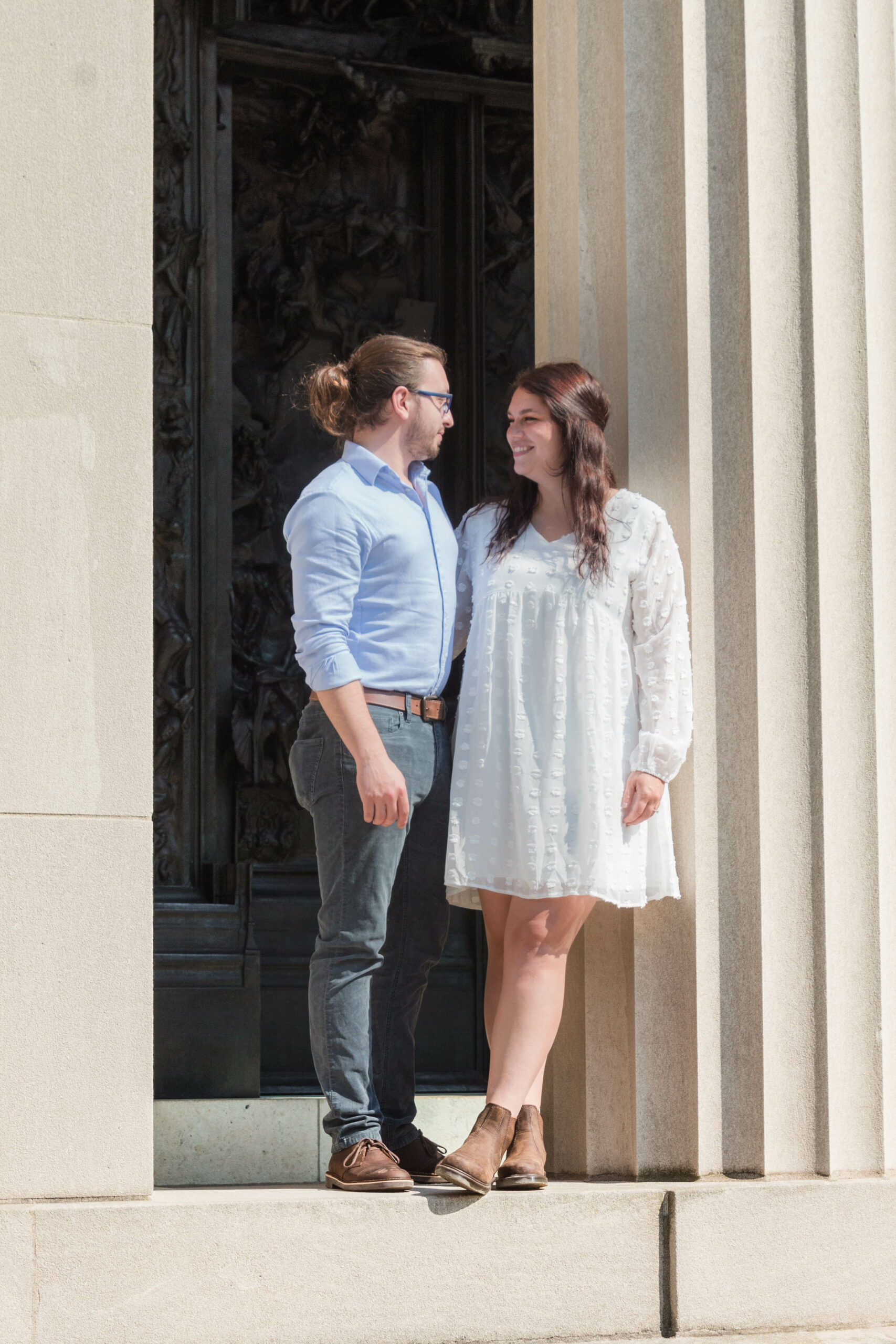 Philadelphia Engagement Shoot
This Philadelphia engagement shoot with Connor and Margaret was all too fun. I've known Connor for about 6-7 years through church camp and recently befriended his gorgeous bride-to-be Margaret. This newly engaged couple brings light and joy to anyone around them, and most of all they make us laugh about anything and everything. This was a session filled with joy and laughter and most of these photos came about naturally with minimal posing directions.
Connor and Margaret live in the south just like us and we happened to be in Philadelphia for our best friends wedding. We decided to do their engagement session at the Rodin Museum in downtown Philly. The Rodin museum consists of French-inspired architecture which gave us the perfect pictures next to the columns. The gardens gave us lush greenery (which we love in a photo) featuring the beautiful fountain, complimented by a very loud band marching across the street for a parade. We've never been to Philadelphia before, but we will definitely remember it.
Connor and Margaret were the real beauty in all of these photos. Their love for one another is something inspiring. The way they make each other laugh and kindness they radiate makes shooting their wedding all the more exciting. Alex and I cannot wait to photograph their Orthodox wedding ceremony next June in Charlotte, North Carolina. If you've never seen an Orthodox wedding, be sure to look out for those gorgeous photos once we get them! We ended this session perfectly with ice cream cones from Mister Softee. Alex always raves about how amazing the ice cream is and I finally got a chance to try it!
Preparing for an upcoming engagement session? View our blog on how to prepare for your engagement session!