How to Dress for Engagement Photos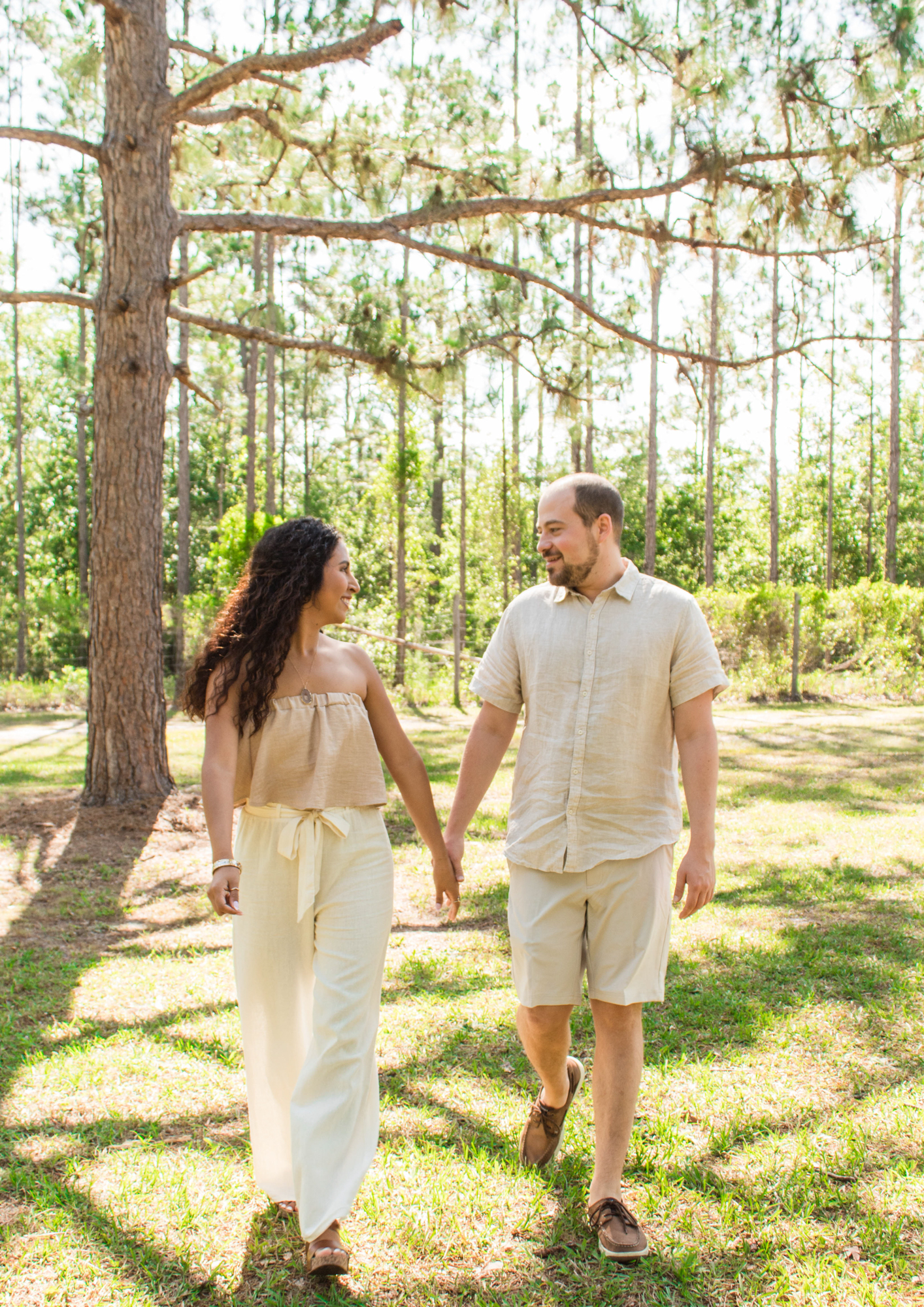 You may not think what you wear would have a big impact on your photos, I mean photoshop fixes everything right? Unfortunately, it doesn't. One key factor to making your engagement photos stunning is what you wear. Here is a list of do's and don'ts to help you prep for your engagement session.
Do:
Wear light colors, such as neutrals, light pinks or blues, whites, pastels
Wear similar styles and colors (both wear light colors)
Wear something that highlights your good features that you love about yourself
Choose one accent accessory, like a large necklace or dangly earrings
Wear clothing appropriate for the season
Stick to one or two outfits to allot enough photo time
Don't:
Wear clothing with very small patterns…this creates something called chromatic abberation in your photos which creates blurred, purple/blue/green colors on the image
Wear anything that reveals your self conscious body parts (if you're self conscious about your arms, don't wear a tank top)
Don't match your partner, but do complement each other
Of course it's always best to ask your photographer for their advice. They are professionals and they've done this many times. Rest assured, your photographer will take care of you!