Portrait Photos in a Florida Winter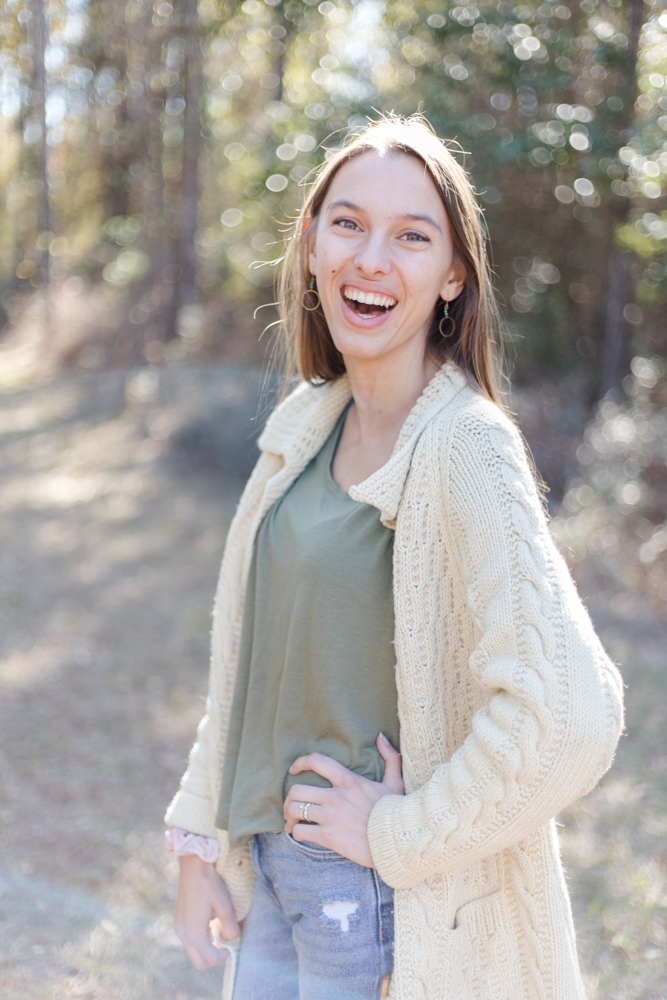 My Best Friend
This past weekend I had the opportunity to take some portrait photos of my best friend and sister Christina. It was such a blessing to spend this quality time with her on top of shooting some of the most beautiful photos yet in my business career. I met Christina when we were randomly matched as roommates during our first year of college at the University of Florida. Since day one we've been best friends. Our first night living together consisted of frozen yogurt, and our second night together we burnt the cookies we were trying to make in the community kitchen of our dorm. I knew we were meant to be and we still laugh about it to this day. Since then we've had MANY laughs, some tears, and plenty of memories.
Christina's family has always treated me like family Her parents, brother, and even her grandparents considered me one of their own. It's a blessing that I will always cherish, to be a part of this family. I was so lucky to be Christina's maid of honor at her wedding. I witnessed the beautiful unity of her new husband who also became family to me. Likewise, she was my matron of honor at my wedding. I couldn't wait any longer to photograph this beautiful girl!
Portrait Session
Christina and I now live two hours away from each other so we met halfway and spent this entire day together. Our first location for these portrait photos didn't go as planned. We ended up at a retirement community and took photos on the golf course. Luckily we didn't get hit by any golf balls! We spent a lot of time choosing outfits and poses, and walking around finding the best photo spots. Christina never fails to make me laugh, jumping, dancing, and coming up with some very funny poses. The photos you see of her laughing are genuine laughs because there is never a dull moment between us.
Our second location took place at Belmore State Forest, in the middle of nowhere. The entire time we were at this forest, there was no one else around. This made for the perfect opportunity to shoot our photos in peace without worrying about other people. The forest offered a peaceful, quiet surrounding, something I've been craving for a while. There was not a cloud in the sky so was the PERFECT day to take photos. We had a variety of options here. We took some photos in the tall grass, some in the trees, some on the trail. Surprisingly, many of our photos look like we did a fall photoshoot with the changing colors of the leaves. I guess if you want a photoshoot with fall colors in Florida you need to wait until January to do it!
This session turned out way better than I imagined. We didn't have much of a plan for outfit choices or locations, we just drove around until we found something that looked nice. Our lack of planning made for some of the best portrait photos. Plans don't always turn out the way we want them to; however, a good photographer can make anything look good with a camera and a subject!
Follow us on instragram!
http://www.instagram.com/dacekphotography
Contact us to inquire about your portrait session!
https://dacekphotography.com/contact/